Book Review | Fear's Touch by Emma L. Adams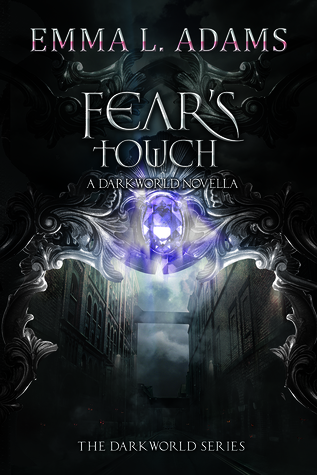 Title
:
Fear's Touch
Author
:
Emma L. Adams
Series
:
Darkworld #0.5
Age
:
Young Adult, New Adult
Genres
:
Fantasy
Publication Date
:
November 16, 2014
Publisher
:
Curiosity Quills Press
Source
: Publisher
Purchase

: Amazon
Synopsis
:
This is a standalone novella, intended as a prequel to the Darkworld series. As it takes place one year before the events of Darkness Watching, it doesn't contain any spoilers (although it does hint at things which will come into play later in the series).

When university student Claudia's life takes a turn for the weird, she finds her new social life revolves around fighting sinister shadow-monsters and trying not to get arrested by the creepy organization which hunts them down. As a rogue sorceress, no one trusts her, and when she helps out another magic-user, she finds herself caught in a web of secrets and impossible promises.

The Darkworld takes no prisoners...
My Rating
:
My Thoughts
:
Wow this was an awesome novella to the Darkworld series. I mean I really enjoyed the ten chapters I read in about 100 pages. For a novella, this was a very in depth and detailed story about Claudia's life as a new magic-user. I absolutely loved Claudia because even though she wanted no part in the magic world, she dealt with it to the best of her abilities. Claudia is definitely the kickass kind of character to beat down doors and save those around her.
I found Bernice to be a little weird. I wonder what her deal is. Jude was a true douchebag, abusing his powers was just ridiculous. Howard was just your typical alpha male jerk -- he just wanted to enjoy the college life. The fortune teller seemed cool, but creepy at the same time. Cyrus was really cool. I think he would be a perfect love interest for Claudia. Biker Guy was cool too.
Really great novella for the start of this series.