Week in Review #1
Hey guys!
I wanted to share my first week in review with you. Week in a review is a new weekly feature I will be doing where I share what I'm currently reading, what I read last week and what I plan to to read the upcoming week. This post will be featured every Monday to start the week of well.
Currently Reading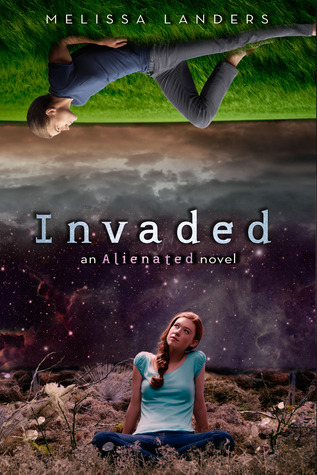 Finally reading Invaded by Melissa Landers. I enjoyed Alienated so much so I'm pretty sure I'm going to enjoy this beauty. So far this is pretty good. I love seeing how both Aelyx and Cara live separately and try to make due with their circumstances.
What I Read Last Week
Click cover to see full review.
The Heir
by Keira Cass got 5 stars for me. I thoroughly enjoyed the romance and the twists and turns that occurred. I loved Eadlyn as a character. She was the perfect combination of Maxon and America.
Trial by Fire
by Josephine Angelini got 4 stars. I enjoyed the suspense and build up and look forward to seeing what happens next.
A Court of Thorns and Roses
by Sarah J. Maas was so freaking superb, but I did give it a 4.5 star rating simply because there was not enough action and that ending was just too perfect!
Until Midnight
by Melissa Landers was a sweet bridge for Alienated and Invaded. I enjoyed the simple things that Carla and Aleyx did for one another before being separated by worlds.
My favorite book from last week -
A Court of Thorns and Roses
by Sarah J. Maas hands down!
What I Plan to Read This Week
Lair of Dreams
by Libba Bray because I need something paranormal and full of suspense. I'm dying to know what happens next! Thanks to NetGalley for the ARC! The next book I also want to read this week is
Shadow Kiss
by Richelle Mead because I want to know what becomes of Dimitri and how Rose handles everything that occurs. I want to also try and read
City of Ashes
by Cassandra Clare. I thoroughly enjoyed
City of Bones
and want to finish the
Mortal Instruments
series so I can move on to her other books.
What's your weekly reading TBR ?